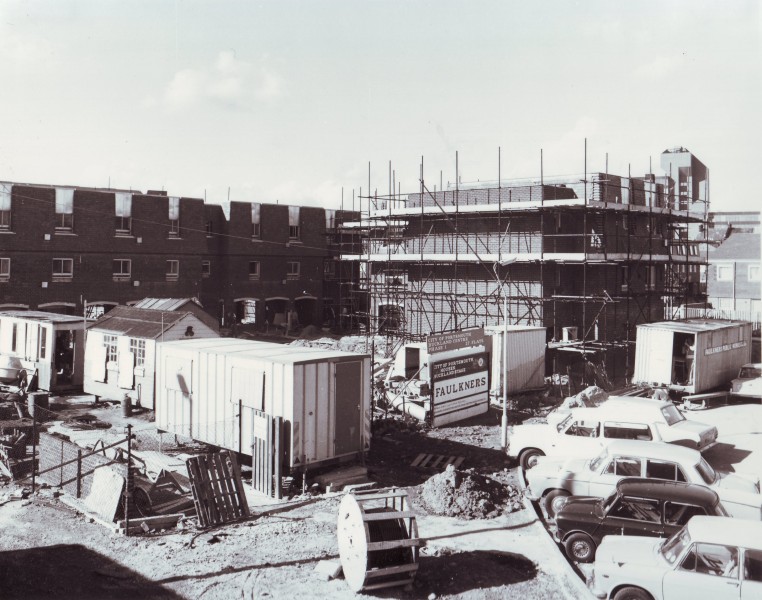 Buckland's Community Centre was the first Centre to be established in Portsmouth and was founded in 1946 with a grant from the British War Relief Society of America.
The old site situated near the Baltic House building in Kingston Crescent was demolished and the current site built as a new building opened on November 5th 1973.
Originally Community Centres were considered to be the responsibility of Local or County Authorities but since 1998 the Buckland Community Association, a registered Charity, has had responsibility for administering the day to day operations of the Centre. As a result of this the staff and local users of the building have been able to develop a level of community spirit that was probably not possible under the previous method of operation.
All sorts of individuals and groups use the Centre and indeed we pride ourselves on the diversity of our users. Some come from a long way away and many are from our local community. Function Hire for weddings, Wakes etc. form a big part of our income. Catering and a bar are available.
We now have an IT suite and WiFi available that would not have been contemplated in 1946 and there have been numerous structural changes to the original layout not least of which was moving the front entrance to Malins Road on the east side of the building.
Today a committee of Trustees (all voluntary) meet monthly to discuss all aspects of the Centre as well as the strategy for future developments. If you would like to be considered for a role as a Trustee please contact our Chairman who would be happy to have a chat with you and give you more information.
There are always continuing changes needed to maintain the quality of the facilities and make sure all users have a good experience.
Please do come along and enjoy your Centre.