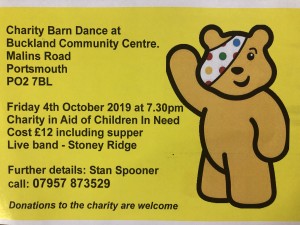 On Friday 4th October 2019 at 7.30pm we're hosting a Charity Barn Dance here at the centre. It is in aid of Children In Need so please, come on down with family and friends to support this wonderful cause.
It costs £12 per ticket with your supper included and also a live band – Stoney Ridge.
If you need further details then don't hesitate to contact Stan Spooner on 07957873529.